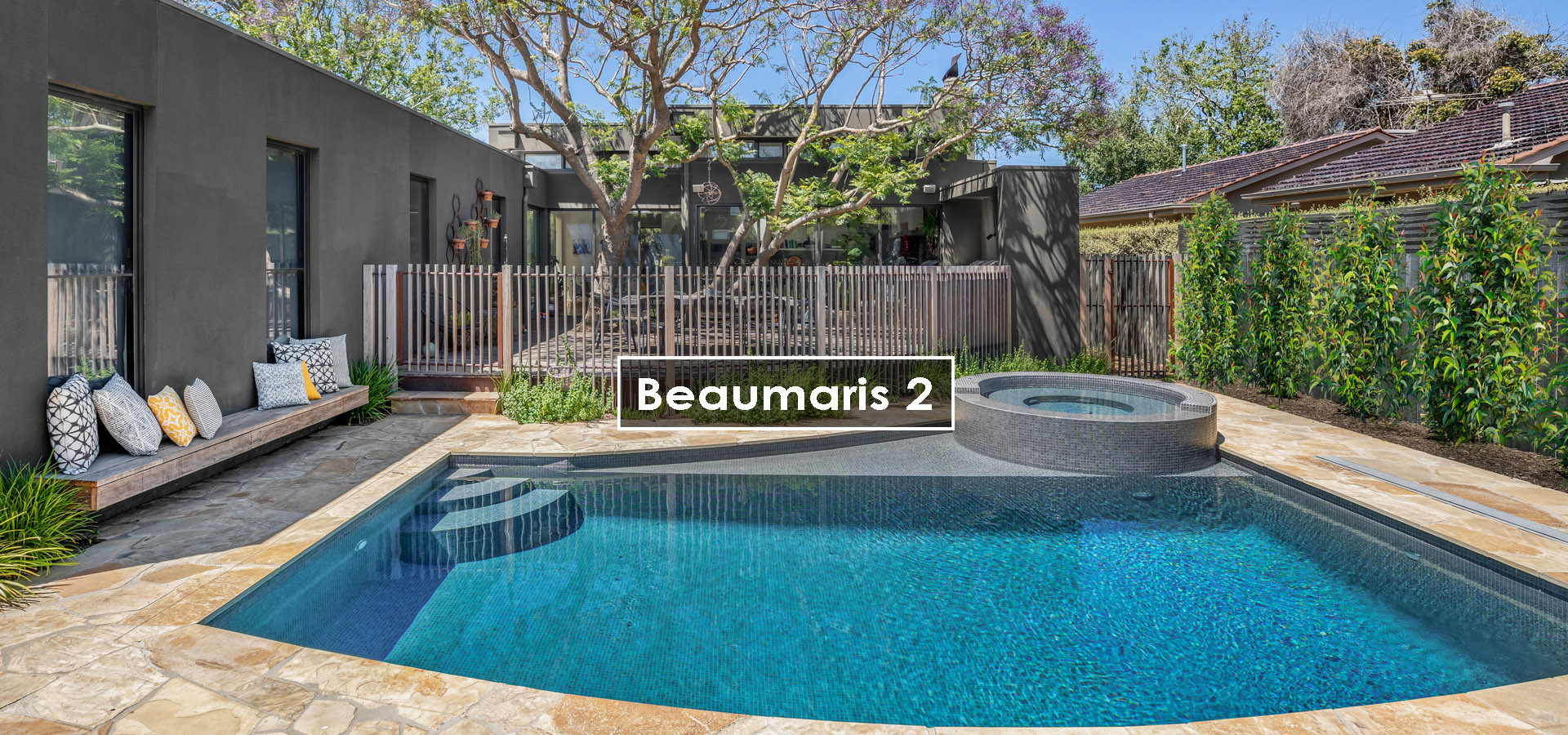 Backyard Bliss -This beautiful swimming pool and circular spa is a captivating blend of cool curves with a gorgeous splash of colour.  The warm paving is the perfect contrast to the stunning aqua waters and the timber bollard pool fencing adds a rustic appeal to this stunning outdoor space.
The generous sized swimming pool is the perfect spot to cool off in the summer or refresh after a hot spa.  The circular spa has been elevated above the swimming pool to create a cascading effect to the pool water below.  An underwater bench contours the pool from the pool steps to the circular spa, a perfect spot in the water to rest and enjoy the views.
Natural timbers feature through this project, a timber floating bench seat the ideal spot to relax and take in the beauty poolside. The Jacaranda provides a stunning backdrop to the pool and spa, providing ambiance and shade to the outdoor entertaining area.
Beaumaris Lap Pool, Spa Build and Landscaping
Pool Size: 7.5m x 4m
Spa: 2.4m 
Swimming Pool, Spa & Landscaping – Features:
Solar and gas heating
Fully tiled
LED lights
In floor cleaning
Aqualink Automation
Automatic chemical doser
Thinking of building a pool for your home?