Welcome to the first edition of the Kiama Landscapes & Pools Newsletter.
A great way for us to stay in touch and let you know about the latest products
and innovations. It's been an exciting year so far with the Melbourne International Flower Show, the SPASA Pool and Spa Show and we celebrated the 10 Year Anniversary of our Chelsea Flower Show 'Silver Gilt' Award Winning Garden!!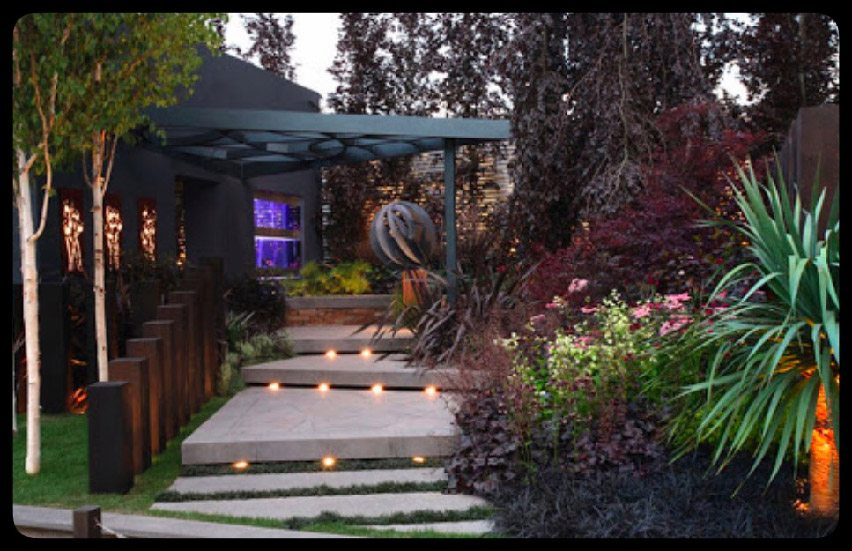 Our 10 Year Anniversary Chelsea Flower Show 2007'Silver Gilt' Award Winning
Garden.  It was a such an amazing experience flying to the other side of the world with the whole team coming together creating a fantastic garden.
We feel very fortunate to have met the Queen!!!
 Kiama Landscapes & Pools
The Power of 'One'
Kiama Landscapes and Pools bring a wealth of knowledge, experience and expertise to the creation of your outdoor space.  Our diverse skill set, incorporating pool building, design and our extensive horticultural knowledge, project management skills transform a pool and yard into a 'Smart Lifestyle Space'.
When a landscape designer and a pool builder work alongside one another but separately, there's a risk that they will both diverge from the original design intent,  The result? A pool and landscape that don't fit together seamlessly in the way that they would if one party was responsible for overseeing the entire project.  Kiama Landscapes and Pools manage your project from start to finish ensuring a seamless transformation of your outdoor space.  The ability to implement a master plan and then maintain the intent of the design through the process, from the design to construction is very important
Lifestyle
People are more interested in their lifestyle and the lifestyle of their homes, from the inside to the outside, alfresco areas and then out to the pool.  They want this holistic approach throughout the house.
This is where the pool industry can fall behind landscape designers, often, the focus is simply on building a pool, rather than creating a lifestyle for their clients.
One company working together eliminates the stress of dealing with multiple contractors and achieving the best experience for the duration of the project and in the final result,"
Our Difference
It's important to remember that a Landscape Gardner brings some significant, specialised skills and knowledge to the table that other parties cannot — namely, extensive horticultural knowledge. As we all know, trees and plants can either be an asset to a poolscape or spell disaster for it.
A Great Journey
Aside from maintaining the integrity of the original design, clients are increasingly seeing the benefits and efficiency of having a single party manage the entire pool and landscape project.
The wiser client is foreseeing what decisions need to be made and getting someone like us in at an earlier stage to start to integrate that process.
By and large we're seeing more clients now engage us from an earlier stage, wanting to incorporate a pool within the landscape. They're seeing the value in the two going hand in hand.
But I think in general what's by far a benefit for a client now is to engage one company and one company alone to handle all relationships, design, project management—the whole lot.!!!
Our 2017 Melbourne International Flower & Garden Show 'Silver Medal' Award Winning Garden 'Echelon'.  This gorgeous courtyard style garden is designed to feel
spacious, beautiful and inviting.  It was a fantastic experience and a pleasure to work with the talented designer Mark Browning of Cycas Designs.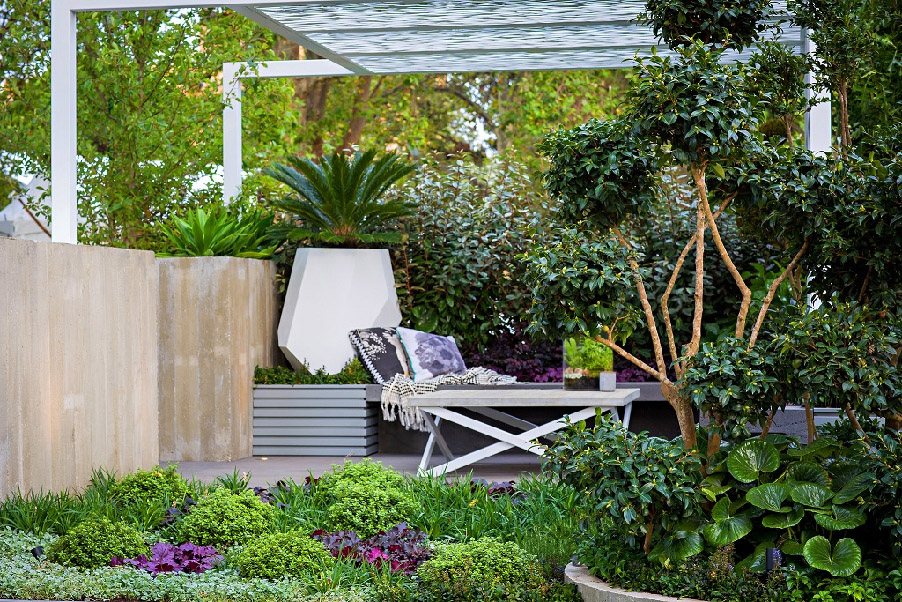 A Clear feature window in your pool and spa creates a stunning water feature.  Enjoy the view and your warm pool & spa all year round!!
As Melbourne seasons change with an amazing display of gorgeous colour, it is a great time to groom and prune your garden.  Shaping your trees and shrubs enables them to re-energise ready for the new growth to flourish in springtime.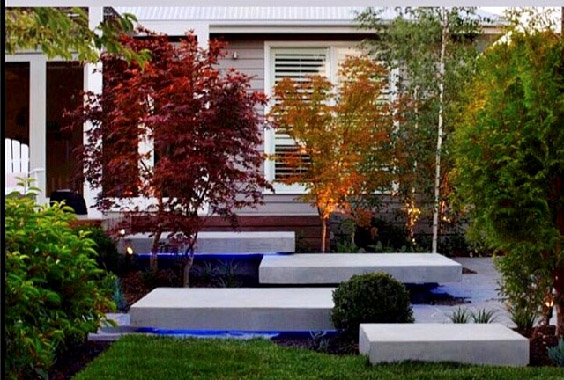 Installing a swimming pool at your home improves more than just your lifestyle it also increases the value of your property by over 15% adding $100,000's to your investment.
Please follow us on Instagram and Facebook and check our website www.kiamapools.com.au for regular updates on our latest projects.
We hope you are enjoying the year so far and we are looking forward to many exciting projects ahead.
Kind Regards
Tim Sprague & Stephen Lloyd