Advantages of Landscape Design
Landscape design is a key part of the planning, design and approval process for your building or renovation project.
Landscape designers combine technical, horticultural and design expertise to create and implement beautiful outdoor spaces for private homes.  They combine your ideas and requirements to design your ultimate outdoor landscape &/or pool area.
When you submit plans to council for major works, a landscape design, prepared by a landscape designer or landscape architect is often required by the local authority.
Creating Initial Landscape Plan
Meet to discuss and clarify ideas to understand your ideal outdoor landscape &/or pool area
Analysis of the site and any design constraints
Design development, providing sketches for you to review and approve
May source and recommend plants and hardscape elements, such as paving, fencing, lighting, decorative features and furniture.
May prepare landscape plans for submission to your local authority or private certifier if applicable
Final plans may also include a design philosophy, horticultural notes, plant details with maintenance information, specifications for contractors and suggested hardscape materials
Design & Construction
Provide finalised detailed construction drawings and specifications to meet relevant authority guidelines
Guidelines for timeframe, budget and installation of all elements of the design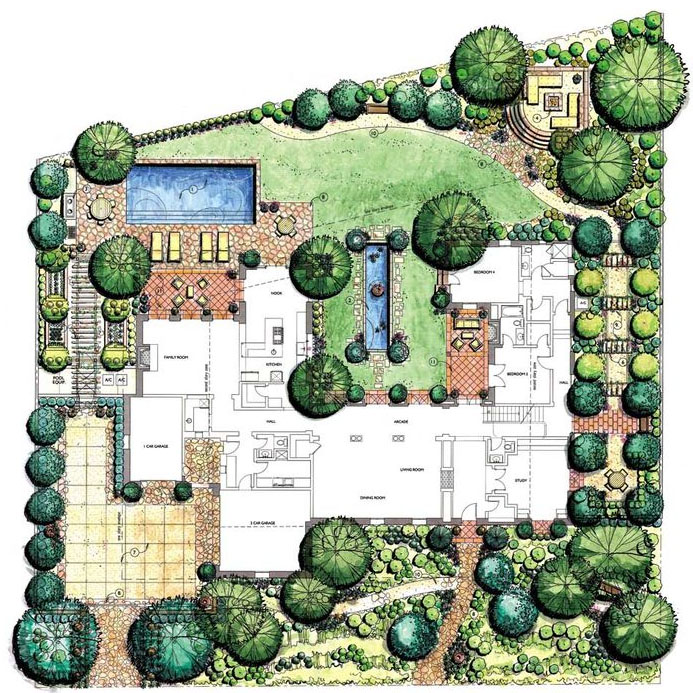 Contact us today!
We would be happy to discuss your property dreams with you maximising what's possible. Contact us today!